Who We Are
Owned and operated by Howzat Pvt. Ltd, Howzat is an online fantasy sports platform that helps sports fans actively engage in their favorite sports and win real money using their skills and knowledge of sports.
Howzat is the most trusted fantasy sports platform and one of the fastest growing fantasy platforms in India. Launched in 2019, Howzat has a user base of over 10 million regular players from across the country and a 4.5-star average rating. Major sports, exciting contests, and big winnings, we have it all.
Our Mission
In this sports-crazy nation, we wish to offer every sports lover the best online fantasy sports gaming experience. Howzat works with a simple mission of providing people the same thrill and excitement on their smartphones as they would feel being part of a match on the sports ground, and bring a revolution in the online fantasy sports industry.
What We Do
For starters, online fantasy sports are games in which users/participants select their own virtual teams of real players from two competing teams in a real-life match.
Users' teams compete with each other based on the statistical performance of the players in the match. Players' performances are converted into points and the team with the highest score wins the contest, and the user who owns the winning team wins real cash in a cash contest.
How We Do It
Howzat is the ultimate fantasy cricket app for sports lovers. Strategy, passion and entertainment are the core values that the app has been developed with. It is loaded with amazing features, exciting games, rich content and awesome productive entertainment.
Over the years, Howzat has emerged as one of the most advanced and easy-to-use fantasy sports apps. The use of the latest technology, updates and addition of new features regularly ensure you have the best experience possible.
Reasons to Join Us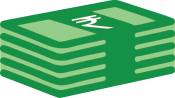 Exciting Cash Bonus Offers

A Chance to Play With Legends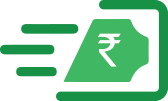 We can claim plenty of more reasons to join us, but as the saying goes, actions speak louder than words". Join Howzat and see them for yourself!
Download the Howzat app right now and take the first step toward a thrilling and exciting experience of playing your favorite sport like never before!
Contact Us
We have a dedicated customer support helpline to help you with all your queries and get your feedback. Please reach out to us at [email protected].