Women T20 League 2023
Encouraged by the success and impact of the Indian T20 League and the rising popularity of women;s cricket, BCCI announced plans to start Women's T20 League in Feb 2023. It replaces the Women's T20 challenge which was played from 2018 to 2022.
The first edition of the league will take place in 2023. The inaugural tournament will have 5 teams - Bangalore, Mumbai, Delhi, Gujarat and UP and will be played during the month of March.
Get ready to see the new era of women's cricket with the Women T20 League starting on March 4. Play all the matches of the Indian Women's T20 League on Howzat fantasy app and win exciting prizes daily.
Women T20 League 2023 Auction
The Women T20 League 2023 auction took place on 13th February 2023 in Mumbai. A total of 87 players were sold out during the auction out of which 30 were overseas players (14 Australia, 7 England, 4 South Africa, 2 New Zealand, 2 West Indies, and 1 USA).
Women T20 League Format
The five teams - Delhi, Mumbai, Bangalore, Gujarat and UP will play each other twice in a round-robin format. At the end of the group stage, the team ranked 1st will go directly into the final. Teams ranked 2nd and 3rd will play the Eliminator to qualify for the final.
All the matches of the 2023 Women's t20 league will be played entirely in the city of Mumbai at two stadiums - DY Patil Stadium and Brabourne Stadium.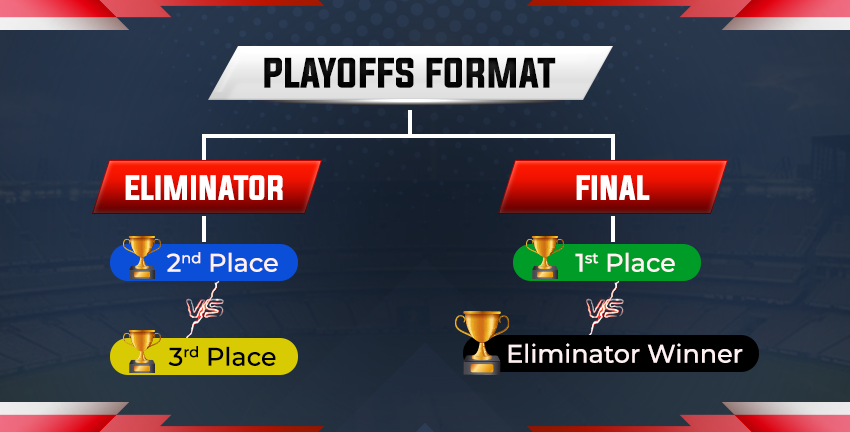 Indian Women's T20 League 2023 Match Schedule and Fixtures
All the 20 group matches will be played from 4 to 21 March, followed by the 2 play-offs matches. There will be 4 double headers throughout the tournament, with the day games starting at 3:30 PM IST and evening matches starting at 7:30 PM IST.
| Sr. No | Match | Date | Time | Location |
| --- | --- | --- | --- | --- |
| 1 | Gujarat vs Mumbai | Sat, 4th March | 7:30 PM | DY Patil |
| 2 | Bangalore vs Delhi | Sun, 5th March | 3:30 PM | Brabourne |
| 3 | UP vs Gujarat | Sun, 5th March | 7.30 PM | DY Patil |
| 4 | Mumbai vs Bangalore | Mon, 6th March | 7:30 PM | Brabourne |
| 5 | Delhi vs UP | Tue, 7th March | 7:30 PM | DY Patil |
| 6 | Gujarat vs Bangalore | Wed, 8th March | 7:30 PM | Brabourne |
| 7 | Delhi vs Mumbai | Thu, 9th March | 7:30 PM | DY Patil |
| 8 | Bangalore vs UP | Fri, 10th March | 7.30 PM | Brabourne |
| 9 | Gujarat vs Delhi | Sat, 11th March | 7:30 PM | DY Patil |
| 10 | UP vs Mumbai | Sun, 12th March | 7:30 PM | Brabourne |
How to Play the Women's T20 Fantasy League on Howzat
Select a virtual team of real players from the two teams that will play and join a contest. Your team scores fantasy points based on your chosen players performance in the match and competes with others.
Here are the steps on how to play Women Indian T20 Fantasy League cricket on Howzat:
Step 1: Download our fantasy cricket app from official website Howzat.com and register. You can also install the Howzat Fantasy Cash App from Play Store and iOS Store.
Step 2: Select any Women T20 League match from the match list on the app.
Step 3: Create a team of 11 players using 100 credit points.
Step 4: Choose your captain and vice-captain and save the team.
Step 5: Pay entry fee and join any number of contests you want.
Load More
Know more in detail about How To Play Fantasy Cricket .
Indian Women's T20 Fantasy League Points System
Knowing how the fantasy scoring system works will help you select the right players in your fantasy team!
Batter scores fantasy points on every run, and on hitting a boundary/six. There are additional points for high strike rates/making 50 or 100 and few others.
Bowlers get fantasy points on every wicket taken. There are additional points for bowled/lbw/caught & bowled dismissals and few others.
Fielders/Wicketkeepers are awarded extra points for catches and run outs (direct/indirect) while the wicket keeper gets additional points for stumpings.
If you are new to fantasy cricket, check out the detailed fantasy cricket game rules and the Howza fantasy scoring system.
Indian Women's T20 Fantasy League Winning Tips
More than 26+ Million users play Fantasy T20 League on Howzat. The most important thing is to have a good knowledge about the players, venues and analytical skills.
Pick more top-order batters for the T20 format.
Select a good number of all-rounders to earn points from both batting and bowling.
Go for a good mixture of experienced and new players in your team.
Choose your captain and vice captain wisely as they give your 2x and 1.5x points, respectively.
Read Howzat match prediction blogs for a detailed analysis and match predictions of the game, including the team previews, pitch and weather reports, key fantasy players and probable playing 11, etc.
Click here to read more such fantasy cricket tips on how to create your fantasy teams and maximize your chances of winning the Women T20 fantasy league.
Teams Participating in the Indian Women's T20 League 2023
The very first season of the Women's T20 League will have 5 teams. Three of the teams are bought by the owners of Team Delhi, Team Mumbai and Team Bangalore of the Indian T20 League.
FAQs: Indian T20 League
When is the Women T20 League 2023 starting?
The Women T20 League 2023 will begin on 4th of March, and the final is scheduled for 26th of March. The complete schedule for the upcoming edition was announced on 14 Feb. 2023.
How to watch the Women T20 League 2023 matches?
You can watch the live telecast of all the Indian T20 League 2023 matches on Sports 18 channel on TV and on JioCinema on your laptop/mobile phones.
How many teams are playing in the Women T20 League 2023?
5 teams will take part in the 2023 Women Indian T20 League. Delhi, Bangalore, UP, Gujarat and Mumbai are the teams.
How many matches will be played in the Indian Women's T20 League 2023?
There will be 22 matches played - 20 group stage matches and 2 playoffs matches.
How many players from each category can I select for my team ?
You can select from 4 categories of players - wicket keepers, batters, all-rounders and bowlers - as follows:
Category
Wicketkeeper
Batters
All-Rounders
Bowlers
You can have any number of combinations from the table above, within the minimum and maximum criteria. The total number of players must be 11 and credits used should be 100 or less.
Upcoming Match Predictions and Other Related Articles