Fantasy Cricket App
If you love playing cricket and are looking for the best cricket app to create your fantasy cricket team, then search no more and start your journey with Howzat. Enjoy playing on Howzat, India's most trusted and best fantasy app.
Get the best user experience, exciting daily contests, a user-friendly interface, live score updates, 24x7 customer support, big cash prizes, a lucrative welcome bonus, instant withdrawal, and much more.
How to download Howzat Fantasy Cricket App?
To download Howzat free fantasy App/APK onto your mobile phone with great ease, use any one of the following 4 options to get the app now!
Option 1. Click on the "Download" button to download the app directly onto your iOS mobile or the APK file onto your Android mobile..
Option 2. Give a missed call at 8860-799-599 to get the app apk download link via SMS. Click on the link to start the download process.
Option 3. Enter your mobile number in the box and hit the "Send Link" button. You will receive an SMS that contains the app download link to download apk for howzat.
Option 4. Scan the QR code using your smartphone camera. You will be redirected to the app download link to download apk
Download Fantasy App on Android (Play Store) in simple 4 steps: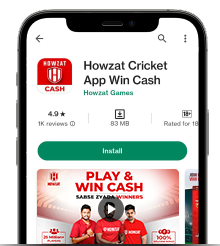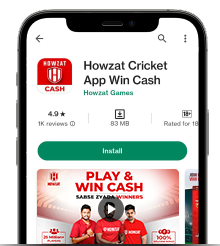 Step 1 - Go to Google Play Store
Step 2 - "Howzat Cricket App" in Play Store Search bar
Step 3 - Click on the Install button to install the app on your phone
Step 4 - Once installed, click on "Play" & start winning exciting prizes daily
Howzat is 100% safe to install and from a trusted source. Download the app from the Play Store now!
Fantasy app download & Install for Android (APK)
Downloading the Howzat app onto your Android mobile phone is simple and quick. Follow these simple steps:
After successfully downloading the Howzat Fantasy Cricket APK file using any one of the above-mentioned options, you need to install the Fantasy cricket apk app on your mobile.
Your mobile phone will display a warning message whenever you download an APK file from a third-party source. But as you are downloading the file from Howzat.com, it is 100% safe and free from any viruses.
5 Steps to install Fantasy Cricket app through APK from Website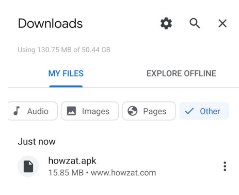 1. Download the free and best fantasy app only from the official Howzat website.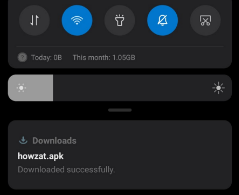 2. You can either access the APK file from the "Downloads" section of your browser or directly open the APK file from the Dropdown/Notification panel to install the app.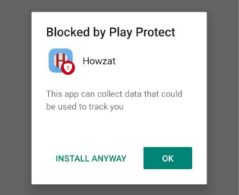 3. You may come across the above message while installing the app. This is one of the default features of the Chrome browser. Click on the "Install Anyway" button to install the app.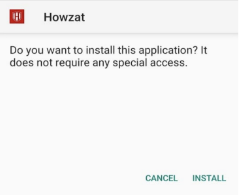 4. Click on the "Install" button for installing the app. No special access is required to install.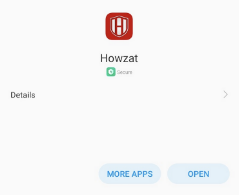 5. Once the Howzat fantasy apk is successfully installed on your smartphone, click on the "Open" button to open the app and start creating your favorite fantasy cricket team.
Steps to download Howzat app on IOS
Downloading the Howzat cricket app onto your iOS mobile is simple and quick. Follow these simple steps: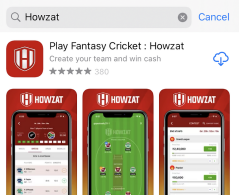 1. Go to the App Store and search for "Howzat."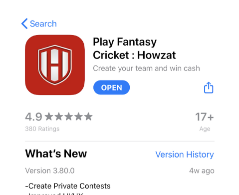 2. Go to Howzat and click on the "Download" button. button.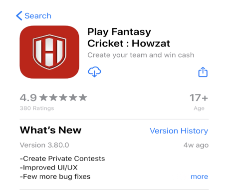 3. After downloading the app, click on the "Open" button.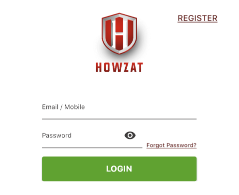 4. Register to start playing on Howzat!
Features & How to play Fantasy League Online On Howzat App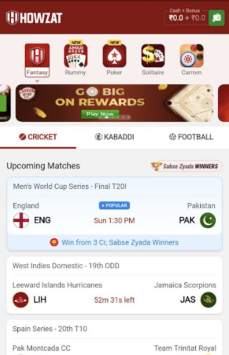 Home
When you register on the Howzat free cricket fantasy app, the first screen is the "Home" tab. You can find upcoming and ongoing fantasy cricket and fantasy football matches. You can select a match of your choice and start playing.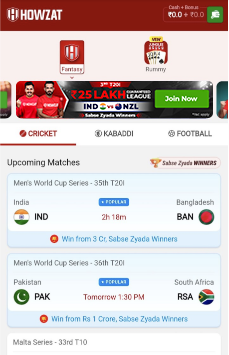 Create Team
Make your fantasy team in a few easy steps on the Howzat Fantasy App. Select a match, choose 11 players from the 2 teams playing and finally choose the captain and vice-captain.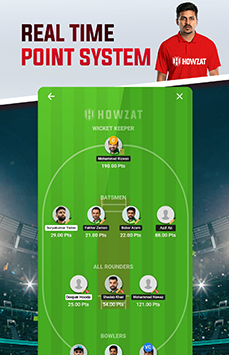 Real Time Points System
Once the match starts, check the live leaderboard and players fantasy points getting updated every second. You can go to "My Matches" and click on the "Live" tab to check the real time fantasy score.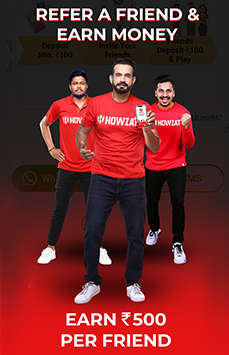 Refer & Earn
By clicking on "Refer & Earn," you can refer your friends to Howzat and get bonuses to play cash games. You can share the app link with your friends through different social media platforms by clicking on "Share via." You can get up to ₹500 for every successful referral!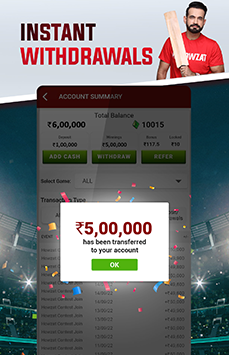 Instant Withdrawals
If your team is in the winning zone and the results are declared, you will receive the winning amount in your Howzat wallet, which you can quickly transfer to your bank account in minutes.
How To Create Your Fantasy Cricket Dream Team with us?
Creating your own dream team on the Howzat app is very easy and convenient. When creating your fantasy team on the cricket app, you need to keep a few things in mind. Every fantasy cricket app you download will have different rules and regulations when it comes to creating your online fantasy team.
On Howzat, the user is assigned 100 credit points to start with and build a team
Each participant has a predetermined credit score, which varies based on previous form and stature
The aim is to create a leveled team with the assigned 100 credit points
The rule is that you can only pick a maximum of 7 players from 1 team.
Below are the players you need in your team.

- Batsmen (Minimum - 3, Maximum - 6)

- Bowlers (Minimum - 3, Maximum - 6)

- All-rounders (Minimum - 1, Maximum - 4)

- Wicket-Keepers (Minimum - 1, Maximum - 4)

After selecting the 11 players for your cricket team, choosing a captain and vice-captain is mandatory. This is an important selection step, as a captain awards you 2x times as many points as the other player, who only awards you 1.5 times as much
After choosing your team's combination, save it, and you are ready to start
Any player who has been announced as being on the team will be given a starting point
Choose players you believe will score the most points on the match day
Fantasy Cricket Tips and Tricks
Read the essential tips and tricks to boost your probability of winning.
Check cricket players' most recent performances
Analyse the players playing for the match
Understand the pitch and weather forecast
Determine the batters, bowlers, all-rounders, and wicketkeeper
Select the Captain and Vice-captain based on your understanding and knowledge of which player will perform the best
Keep a check on the latest blogs, updates or announcements made concerning the teams
Practice creating your team for free on the Howzat fantasy app
The more fantasy cricket teams you create, the more promising would be your probability of winning
Benefits of Playing Fantasy Cricket on Howzat
Howzat is the best fantasy cricket app, which offers an exhilarating experience to over 20 million players. Whether you are just getting started with fantasy cricket or you are an expert player, Howzat is the fantasy cricket app for you. Here are some of the benefits of playing daily fantasy cricket on Howzat.
Gaming on Howzat is effortless and fast. We have designed the most secure and smoothest fantasy app for you! Some of the great features of the Howzat app are as follows:

Zero loading time
Occupies very little storage space
Simple and easy to use
A detailed yet simple-to-understand lobby for accessible navigation
So don't wait anymore. Start playing on the Howzat free fantasy cricket app and win real money!
FAQs
Fantasy cricket needs no introduction in today's times. In the last 2-4 years, it has grown by multiple folds in India. While there are plenty of fantasy apps available, Howzat Fantasy App is one of the best fantasy cricket apps. It is fast and 100% safe, a user-friendly interface, multiple offers, and many contests for a user to play. Download the Howzat fantasy app and win exciting prizes daily.
The Howzat fantasy cricket league app is absolutely free to download, install and use. You can participate in both free and cash contests on Howzat. You can also check out our useful fantasy cricket tips & tricks and Howzat blog section to become a master of the game.
Yes, you can download the Howzat fantasy app from both platforms. Simply search for "Howzat" on the Play Store or the App Store and download the app. Or you can download the Howzat fantasy apk from the Howzat fantasy cricket page to play cash games. You can also give a missed call at 8860-799-599 to get a link to download the APK file/app.
The Howzat iOS app allows you to play both cash games and free games. Whereas on the Play Store, you need the Howzat Cash app to play both free and cash games.
When you download the Howzat fantasy APK file onto your Android mobile phone, your phone will show a default warning message. Go to your phone "Settings" and enable "Allow app download from this source." Howzat is 100% safe and free from viruses, so you need to worry about safety at all. Install the app and start playing fantasy cricket.
Yes, you can join our "Practice" leagues and contests for free. If you are a beginner, you can get started with practice contests to enhance your gaming skills. Once you gain confidence, you can start playing cash games and win real money.
Absolutely! You can win real money on Howzat. Just download the app, play some practice games to become familiar with the Howzat platform and its scoring system. Once you feel confident, you can start playing cash games to win real money. You can withdraw your cash winnings anytime by just placing a withdrawal request from your account.
Players Love Howzat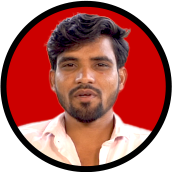 The real fun of playing cricket is either on a cricket field or the Howzat fantasy cricket app. I like Howzat because of the maximum winning chances I get and many fantastic offers.
Nasar Khan, Karnataka, Won ₹2.75 Lakhs, HYD vs. KOL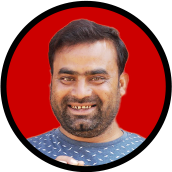 Howzat is a fun, profitable and safe fantasy cricket app. I referred my friend on the Howzat fantasy app and got a bonus of ₹600. You can also get a bonus and win like me on Howzat!
Mrityunjay Mahato,West Bengal,Won ₹2.25 Lakhs, HYD vs KOL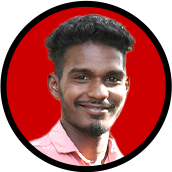 I saw advertisements about the Howzat fantasy cricket app on TV and decided to download it. The winning amount was credited to my bank account within minutes!
Kalpesh Muhudkar ,Gujarat,Won ₹ 3 Lakhs, CHN vs. HYD