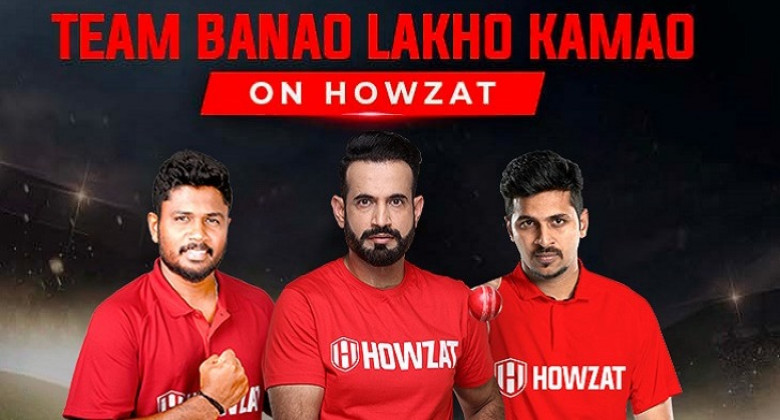 How to Use Bonus Offers
Hey Champ,
We heard that you're new to the Howzat app. We are assuming that you're familiar with real money fantasy sports and know how to play fantasy sports games. This blog post aims at helping you to understand how to utilize the plethora of exciting deposit and referral bonuses on the app.
First, let us take you through the different sections of your Howzat wallet and help you understand how you can use the amount/bonus available in them:
Deposit: The cash you deposit on the Howzat app is shown in this section. You can use this amount to join cash contests on the app but cannot withdraw it.
Winnings: The cash amount that you win and the bonus amount that you wager in a cash contest is added to this account. This can be withdrawn or used to play more cash games.
Playable Bonus: All types of bonuses that you receive on the Howzat app and that are available to you for immediate use are added here. You can join a cash contest with a portion of your deposit + a portion of your bonus balance. The proportion depends on the contest you join. The amount available in this section cannot be withdrawn.
To find out the proportion of the bonus that can be used with the deposit amount to join a contest, check the bottom right corner of the contest card (as shown in the picture above). The percentage mentioned beside the letter "B" is the percentage of the bonus you can use as part of the entry fee for that contest.
Locked Bonus: This is an extension of the Playable Bonus and it is available for use only after you've spent the amount that you already had in your Deposit and Playable Bonus sections.
Note: You can use a maximum bonus of only up to Rs. 400 to join one contest. The playable bonus and the locked bonus expire in 15 days from the day of grant or use of the bonus code if left unused.
Now that you are up to speed with the various elements of your wallet, let us take you through the different types of bonus offers and bonuses available on Howzat:
Welcome Bonus: We offer an extra bonus of up to 200% on your first deposit on the app. Make sure to check out the "Change Promo" option on the "Add Cash" tab to browse through all the offers.
Repeat User Deposit Bonus: To make sure that your wallet never runs dry, we offer you a bonus on every deposit you make after your first deposit. Follow the same steps as mentioned above whenever you're adding cash. Never miss out on an offer.
Referral Bonus: We love to meet new people and encourage you to invite your friends and family to Howzat. We offer a bonus of up to Rs. 500 for each friend you invite. You can check out the complete break-up of the Rs. 500 referral bonus on the "Refer a Friend" page on the Howzat app/website.
Sign-up Bonus: This is a token of appreciation from us. You receive a playable bonus of Rs. 10 when you register with Howzat. However, this isn't rewarded to people who join the app using a referral code.
Instant Cash: Usually received as a part of the Rs. 500 referral bonus, instant cash is an amount that is added to the Deposit section of your wallet and is available for immediate use in cash games.
We hope this blog post helps you understand how to use the bonus offers, bonuses and rewards available on Howzat. Please feel free to reach out to us at [email protected] for any queries. Happy gaming!